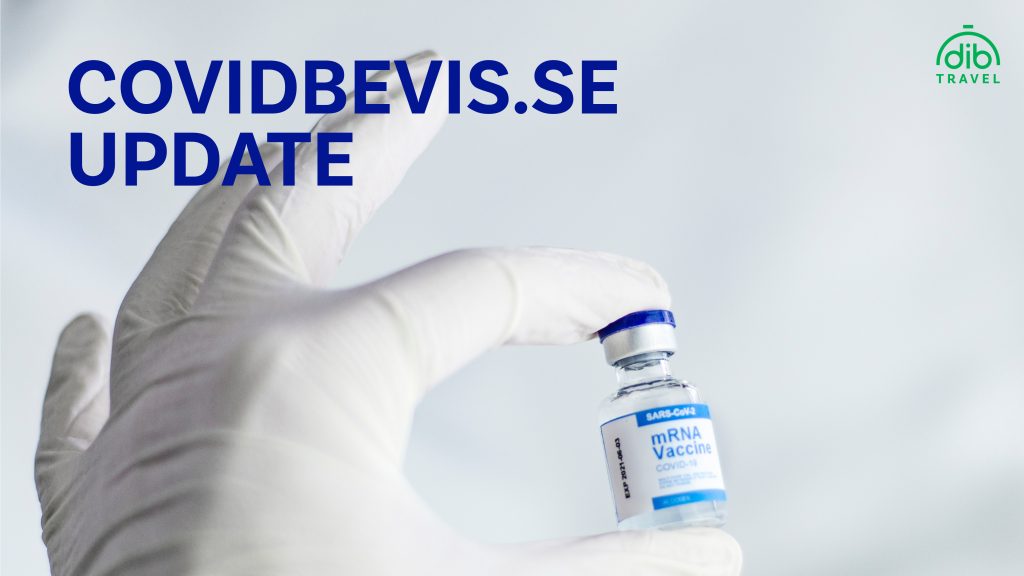 Great news for all of our avid travellers in Sweden! You can now obtain your vaccination certificate online and travel freely to your destination in only 4 steps.
From 1 July, those who have been vaccinated against COVID-19 can pick up their certificate, which is valid throughout the EU. In the long run, the disease and negative tests will also be visible there. However, do keep in mind that it is still up to each country to decide on the details of entry regulations, which is why it is important to double-check regulations for your particular destination.
Here are four simple steps to get your certificate on your mobile, computer or tablet now! The following information is taken from covidbevis.se where you can find all the latest news and updates.
1. First thing's first – get vaccinated. Within seven days, your vaccination is reported to the National Vaccination Register.
2. Log in with your e-identification data at www.covidbevis.se (opened today, July 1st).
3. Download, print or save your vaccination certificate. The proof is also sent automatically to your digital mailbox.
4. Ready to use. Remember to research the rules that apply to your particular destination.

It will take at least a few days (maximum seven) after the vaccination before you can collect your vaccination certificate. This is because the person who carried out the vaccination must have time to enter your information in the National Vaccination Register.
For more useful updates from DIB Travel, follow us on LinkedIn, Facebook and Instagram!